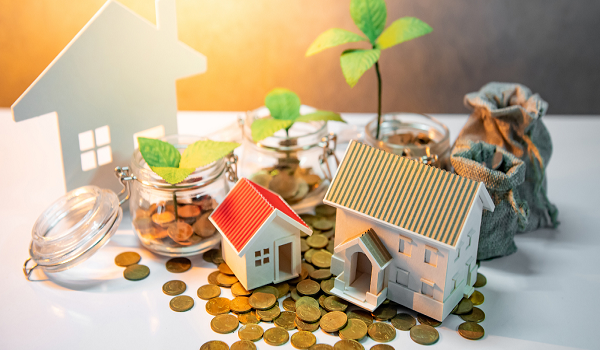 Investments are now very popular among the young people of today. Gaining financial independence is the ultimate goal of many. People in their 20s are looking to grow their wealth. More people are investing in real estate at a young age.
Real estate has always been a high-growth investment. When you make an effort to learn about it at a young age, you will get the benefits sooner. Young investors must use caution while weighing their options. It is important to carefully select properties that best suit your risk tolerance and time commitment.
The real estate scene is moving fast as a result of increasing incomes. People have easier access to loans. The introduction of technology in real estate has also made getting into the field a lot easier than it had been.
Young people that are immersed in cutting-edge technologies will have an advantage in real estate investment. They can use technology to select properties to invest in. Here is why investing early in real estate is a good idea:
Creating Equity - Investing in real estate early on allows you to collect a lot of equity over time. It can result in high-value portfolios over a period of time.
Financial Management - Investing in real estate at a young age is excellent for developing financial discipline. Cash that comes from property should be managed carefully. It is especially true if it is rental income.
Quicker Loan Approval - While you are young, it is easier to obtain home loans. Banks evaluate how much time an applicant has to pay off their debt. Younger people have the edge over older ones. You can also choose to repay through EMIs that have lowered interest rates.
Time - When you start investing at an early age, you have the time and energy. You can make calculated moves when it comes to real estate investing at your own pace.
Tax Benefits - Upon getting a home loan, young real estate investors can claim tax benefits. Section 80C provides tax advantages for home loan repayment. There are tax savings on the repayment of a home loan under this clause.
It is good to educate yourself on the basics of the property process, taxation, and government rules. Some steps that you can take to help you get started in real estate investment at a young age are:
Speak to investors with experience or people who are trained in real estate. They can help you get a better understanding of the process of purchasing a property. They can also help you choose the best real estate investments.
Add to your knowledge of the industry and investment. There are a lot of books available and many online resources. These can help you get an idea of how the industry works and how to grow your money.
You must begin saving and earning as early as possible if you want to invest in real estate. A financial advisor can help develop a plan to save money to invest in property.
Young people can explore investing in different asset types to diversify their portfolios. These include commercial, retail, and residential real estate. These will give higher profits and protection from market changes.
Young investors must focus on income or yield from their real estate investments. The real estate industry does not give fast cash and instant returns. These will certainly give substantial profits and growth of capital in the long run.
Elite apartments such as Brigade Valencia by the Brigade Group are the perfect investment opportunity for young people. It is safe to buy a home from this trusted real estate development company. You can be sure that it is being built using the best materials and technology. The sturdy structures are made to last. The spacious apartments in the project
A home at Brigade Valencia will bring in good returns in terms of resale or rental value. The spacious and modern homes in the project will appreciate in value as time passes. Young investors can build up their portfolio with a home in this elegant project.
Property is one of the most stable financial investments. It is also a long-term commitment. It gives long-term results, and this is why it is good to invest in real estate at a young age.