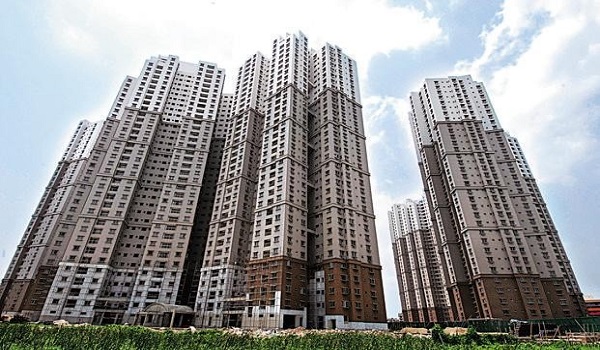 Chennai is the capital of Tamil Nadu state and has seen a lot of growth. It is a city that is growing and developing at a fast rate. There is a range of opportunities to buy a home. There are many under-construction projects in the city. There are many perks of investing in under-construction projects in Chennai.
Delays in the completion of projects may be a factor that puts you off buying an under-construction home. There are RERA regulations in place now. These specify that developers must compensate you if the house is not delivered on time. RERA has brought the buyers' trust back into the housing market.
Buying a home is based on location, price, developer, access, and many other factors. If you want to buy a property in Chennai, buying a home under construction will be a wise investment. There are many perks to this, and given below are some of these:
Lower Prices - One of the biggest advantages of buying a home in an under-construction project is the lower prices that are offered. Developers tend to offer lower prices for homes that are under construction. The prices increase after the homes are already built. Builders need to sell their properties quickly to raise funds for the construction. Lower prices are a good way to attract buyers.
Higher Returns - Projects in Chennai can also offer higher returns in the long run. People can buy homes at lower prices when they are being built. These can then be sold for higher price once complete. The value of a home increases as it gets closer to being completed. Buyers of property that is under construction can profit from a low entry price.
Payment Flexibility - The payment plan for a home under construction is determined by the phases of construction scheduled. You have the option of paying in installments. Developers have discounts and payment arrangements such as a grace period during which you do not need to pay EMIs. Only 3-5% of the home's worth is the booking amount. The remaining 10-25% is paid in the months ahead. It allows people a lot of time to prepare resources.
Customization Options - Another plus of buying an under-construction home is customization. Investors can choose the type of property, the size of the property, and the location of the property. It allows investors to create a space that suits their needs. When you have the time to move in comfortably, there is less pressure to decorate the house.
Tax Benefits - Buying homes in under-construction projects can have a lot of tax benefits. You can claim tax deductions on the interest paid on loans taken for these homes. Tax deductions can also be claimed on the principal amount repaid on home loans.
There are projects under construction at many places in the country. The Brigade Valencia project in Bangalore is one of these. The project at Hosur Road is one of the most elite in the city. It has plenty of spacious apartments set in a vast area of 25 acres.
Buying a home in a project like Brigade Valencia has a lot of benefits. From lower prices to tax benefits, there are many advantages for buyers. The homes in reputed projects also increase in value and bring in good returns for investors. If you choose to live in them, they are extremely comfortable and safe.
People must think about many factors before buying a home. Some of these are the builder, the location, and the type of home. The chance for growth of the area is also essential. They can then make informed decisions and avail the many perks of investing in under-construction projects in Chennai.