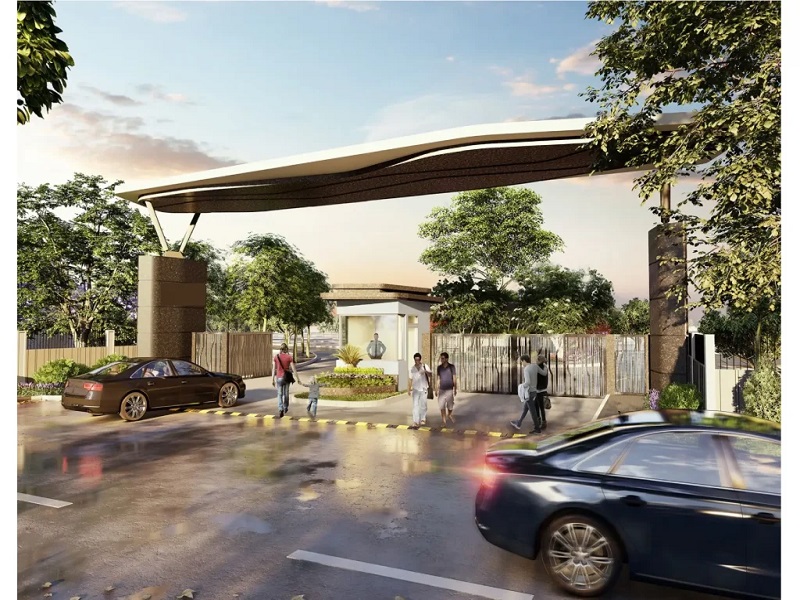 A plotted development is a piece of land built by a company and comes with everything you need for a home. The company buys many acres of land. The professional team divides the land into pieces that are the right size. The builder would give each plot a number and say how big it was. To make their clients feel more at ease, many developers add more infrastructure and amenities to the property. Even when there are pandemics, many new brands are starting. Life isn't always predictable; many think that investments are the only way to secure their future and the future of their loved ones. As was said, Garden City has a lot of plotted development. We need to do some research to find the best and safest ones.
Best Plotted Development in North Bangalore
As a business corridor, the area north of Bangalore is doing very well, and so is the real estate market. Also, North Bangalore is close to Kempegowda International Airport, has a well-developed road network, and will soon have a Metro Rail project. This makes it easy to get to all parts of the city. The North Bangalore area is well connected to other parts of the city through flyovers and beautiful roads like the Outer Ring Road (OTT) and Bellary Road. This means that you can always get to important parts of the city.
The area has seen a lot of growth and has attracted many well-known developers. "North Bangalore is one of the best places to live and invest because it has wide roads that lead to the international airport, easy access to the ring road, and several IT parks like Manyata, Ecopolis, and ITSEZ. Aside from this, buyers can choose from a range of homes that cost between Rs 40 lakh and Rs 16 crore. Along with the prices of homes, the area is likely to have good rental returns and draw people from all walks of life. Vishal Parwani, owner of SSB Properties in Bangalore, says that Hebbal, Thanisandra, and Hennur Road are all good places to invest in North Bangalore.
Best Plotted Development in Devanahalli
The Devanahalli neighborhood in north Bangalore is a great place to invest. It is known for its industrial hubs, physical infrastructure, and social network. The Kempegowda International Airport is in this area. Some of the real estate options in this area are high-end apartments and mixed-use developments close to Bangalore. Tata Housing is the most well-known builder and has the most valuable brand. It has a large portfolio has made several nice, reasonably priced residential projects with many amenities. The company tries to come up with new ideas and offers great value to meet the changing needs of home buyers today. People who want to find their dream home in the best area should consider Devanahalli, a desirable place with nice amenities and beautiful surroundings. North Bangalore is home to many IT and tech companies, and the IT parks are popular with workers. Devanahalli is a great choice for people who want to find their dream home in the best place. It is a dream location with beautiful surroundings and lots of amenities.
One is Devanahalli, a neighborhood in the Bangalore Rural District 40 km northeast of Bangalore. Many gated communities and townships are being built in the area, which is good for people who want to live there. North Bangalore is home to many IT and tech companies, and the IT parks are popular with workers. Tata Housing and Tata Swaram are building Tata One Bangalore Luxury on a 140-acre plot of land in Devanahalli, which is in the north of Bangalore. Like any other township, this prestigious project has various housing options, such as villas, plots, and flats. It also has hospitals, schools, and business space. The project has 12 or more high-end features. Tata One Bangalore looks amazing, and there are 11.2 acres of pre-built stories in the same area called Tata Swaram. The land is between 1100 and 2200 square feet in size. The project's price is great for people who live in the city and investors who want to buy a home.
We might like this area's brilliance because it is home to many IT and other industries that are already there or are being planned. Since the BIAL is there, Tata One is a better place. So, the infrastructure and connections are the same.
Brigade Valencia prelaunch apartment development project at Hosur Road, South Bangalore.