People who want a comfortable and convenient place to live often choose Brigade Apartments. They are in South Bangalore. There are a lot of amenities and features in these apartments. And these amenities make them a good choice for singles and families.
One of the best things about Brigade Apartments is that they are in a great place. South Bangalore is an active and lively part of the city. It has lots of shops, restaurants, and places to go for fun. The apartments are also close to major transportation hubs. This makes it simple to navigate around the city.
When it comes to amenities, there are a lot of choices at Brigade Apartments. Many apartments have modern, well-equipped kitchens, cosy living rooms, and big bedrooms. There are numerous venues to enjoy fun. These include parks, swimming pools, and fitness centres.
One of the best things about the Brigade Apartments is their safety. The apartments are in gated communities. Security and surveillance are going on for the people's safety. Also, there is plenty of parking for both residents and visitors.
The most luxurious and beautiful place to live in Bangalore in South Bangalore. People say this area has a good balance of old and new. And it helps keep Bangalore's unique culture and spirit alive. A famous real estate company in India, Brigade Group, has built many properties like shops, offices, homes, and hotels. Brigade has completed many projects. Those projects are now famous landmarks throughout Bangalore, especially in South Bangalore. Here is a list of the residential projects in South Bangalore by Brigade groups that are under process. They are attracting big-time home buyers who want to make a good investment.
Brigade Panorama, Mysore Road
Brigade Meadows Plumeria, Kanakapura Road
Brigade Meadows Wisteria, Kanakapura Road
Brigade Meadows Plumeria Lifestyle, Kanakapura Road
Brigade Omega, Banashankari 6th Stage
Brigade 7 Gardens, Banashankari 6th Stage
Brigade Gardenia Annexe, JP Nagar
Brigade Millennium, JP Nagar
Brigade Gardenia, JP Nagar
Some of Brigade's most important residential projects in South Bangalore are:
Brigade 7 Gardens: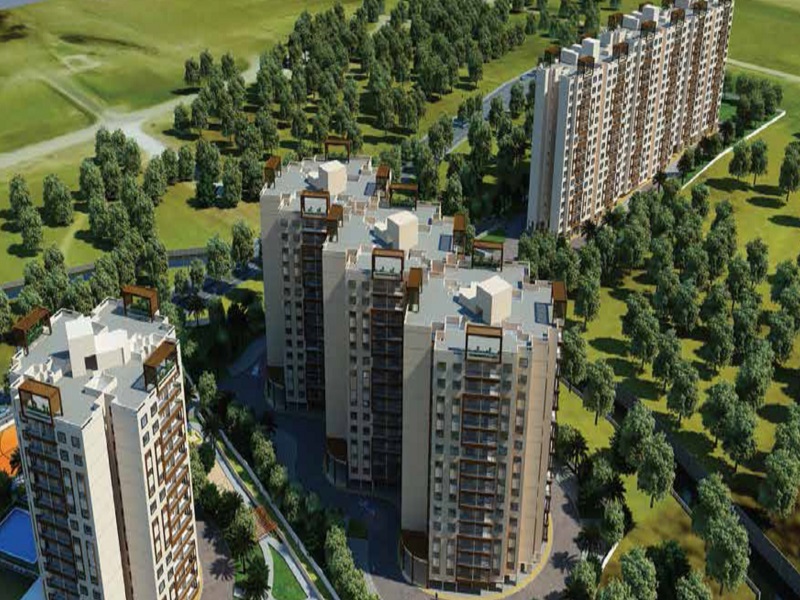 This is a special Brigade project called Banashankari. It is in a green area of South Bangalore near Paduka Mandira Road. It's in a very nice and peaceful part of Bangalore. The project has seven tall buildings with 13 to 14 floors and 8 acres of green space. Each fancy apartment has 2 or 3 bedrooms.
Brigade Komarla Heights: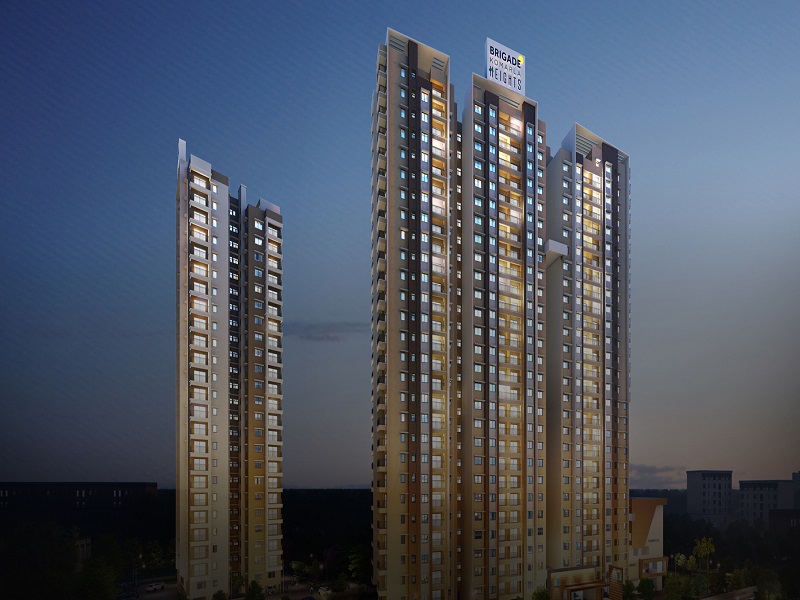 Komarla Heights by Brigade is an upcoming residential project. It is in South Bangalore's Padmanabhanagar, near the Uttarahalli–Subramanyapura Road. This project is on 4 acres of land. It has high-end apartments with two or three bedrooms. It also includes plush features and world-class amenities.
Brigade Panorama: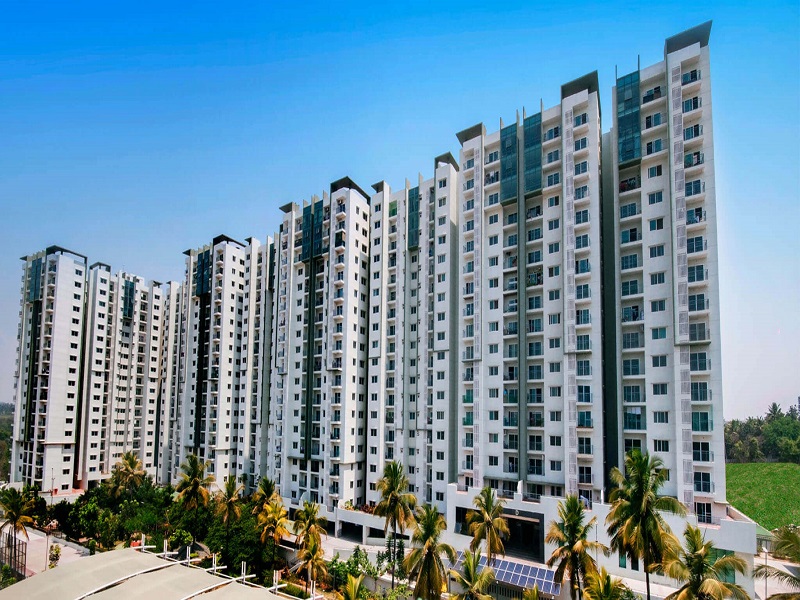 One of the best places to live in South Bangalore is the Brigade Panorama. It is a Brigade Groups project and is 11 acres big. Panorama is on the road that goes from Bangalore to Mysore. There are 2 BHK, 3BHK, and 3.5BHK apartments that range in size from 1,001.04 to 1,646.88 square feet. The houses on the high-rise towers are put there in a smart way. There are seven towers, each with 17 to 19 floors above the ground floor.
Brigade Omega: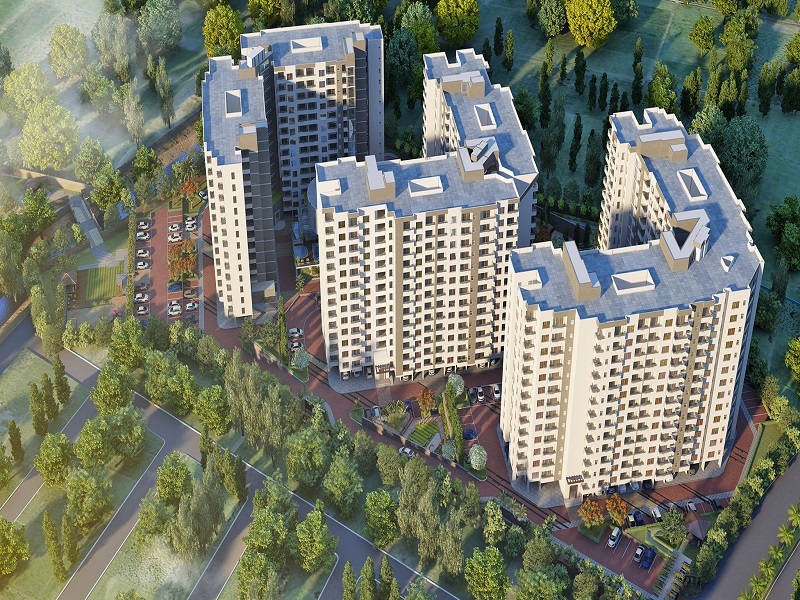 Brigade Omega is a completed project by Brigade Group that offers nice homes. It's located next to Thurahalli forest reserve, off Kanakapura Road. The neighbourhood has two and 3-bedroom apartments on 6.5 acres of land. The living space is between 1,140.97 and 1,668.41 square feet. The homes are in three towers, with the ground floor and 13 upper floors. The homes are built to let in a lot of natural light and air, and many open spaces are on the property. Brigade Omega has many high-end amenities. These include a clubhouse, a gym, a swimming pool, a badminton court, a jogging trail, and more. The location of Brigade Omega Location is at the corner of Banashankari Road and Kanakapura Road. It is close to existing communities and new developments. Banashankari is a nice neighbourhood in Bengaluru with bungalows, homes, and well-built apartments. It has good roads and good social infrastructure.
Conclusion
If you are looking for a cozy and convenient place to live, consider Brigade Apartments in South Bangalore. They have many great amenities, are in a good area, and have great security. These are a great place to live.
Brigade Valencia prelaunch apartment development project at Hosur Road, South Bangalore.